How to build a camera obscura from your homeSupplies:
A cardboard tube
Aluminum foil
Wax paper
Tools:
Push pin
Scissors
Tape
Step 1:
Cut 2" off of a board
Step 2:
Place foil wrap over short piece.
Step 3:
Place wax paper over long piece.
Step 4:
Poke a small hole on the foil wrap.
Step 5:
Securely tape both tube pieces together.
Step 6:
Now that you have created your very own camera obscura, you can look through it to see a reverse and upside down image on the wax paper inside.
Step 7:
Using your new camera, take a walk in the neighborhood and look at your surroundings in a new way.
Step 8:
Take a photo of the inside using any camera and share your camera obscura images with the hashtag
#camera4commmons
to be featured our social media.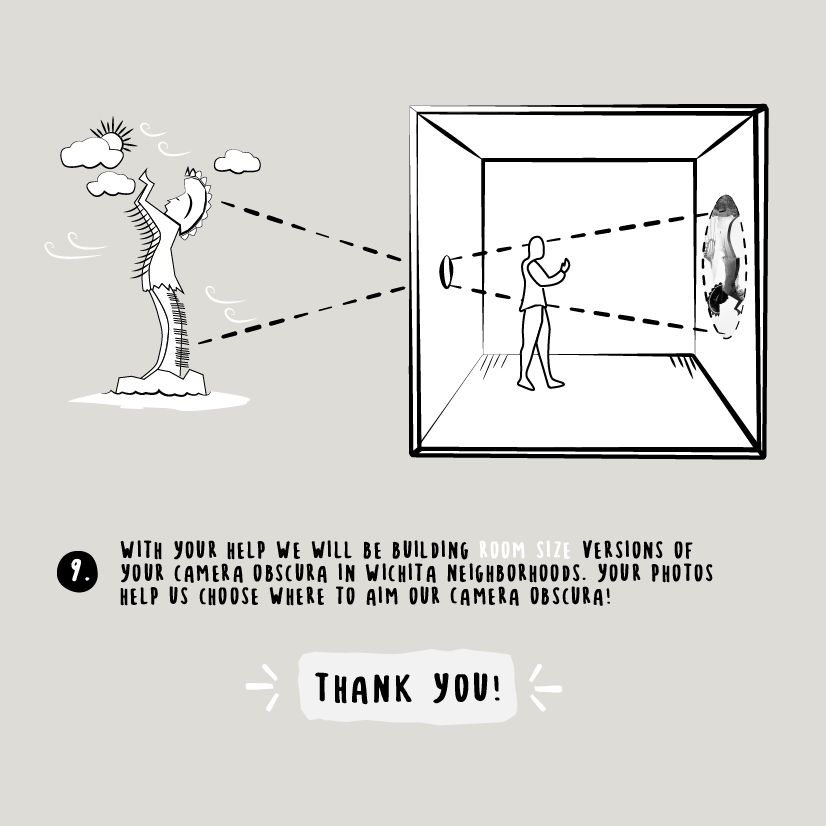 With your help we will be buiding room size versions of your camera obscura in Wichita neighborhood. Your photos help us choose where to aim our camera obscura. Thank you!
SUBMIT YOUR CAMERA OBSCURA PHOTOS